Indianapolis Colts
---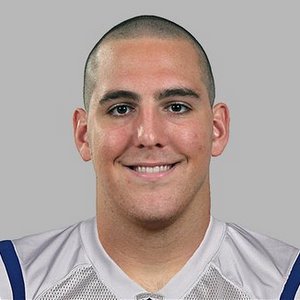 Anthony Castonzo - #74 - T
| | |
| --- | --- |
| Status | Active |
| Height/Weight | 6' 7"/ 315 lbs. |
| Birthday | 08/09/1988 |
| Birthplace | Hawthorn Woods, IL |
| College | Boston College |
| Years played | 3 |
| Drafted | 2011, 1st round, 22nd pick by Colts |
---
PLAYER NEWS
Castonzo is inactive for Sunday's game against the Titans.||||||| Castonzo is out with a sprained ankle.
The Colts have signed Castonzo, their first-round draft pick.||||||| Castonzo, selected 22nd overall in April, is expected to protect Peyton Manning's blind side this season when the four-time league MVP returns from neck surgery. The move comes on the second day of practice. Castonzo missed two light workouts Monday and a special teams session Tuesday morning. Coach Jim Caldwell is planning a more physical workout for Tuesday afternoon, though it's unclear whether Castonzo will participate.
The Colts selected the 6-foot-7, 311-pound Boston College alum with the 22nd overall pick, making Castonzo the new heir apparent at left tackle.||||||| Castonzo is expected to protect the blind side for the league's most durable quarterback and a four-time MVP that the Colts cannot afford to lose to injury. Team officials believe Castonzo can solidify an offensive line that has spent most of the past two seasons playing musical chairs. Now Castonzo, a biochemistry major, will now go under the microscope himself. "I'm going to have learn a lot for sure," the former Rhodes Scholar candidate said.